Are you looking for an Aluminum Base PCB?
APOLLOPCB is committed to providing the highest quality PCBs that not only meet but exceed our customers' expectations. We can be your best source to buy an Aluminum Base PCB board whenever you need it. Our printed circuit boards are of IPC Class II or higher depending on your requirements.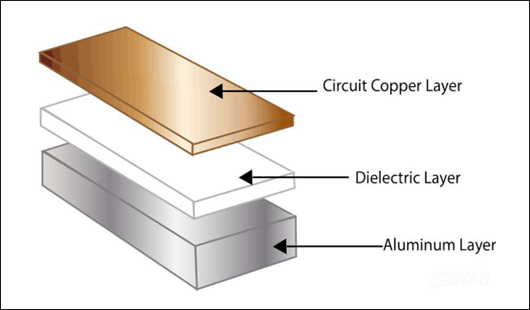 We are experienced in the manufacture of aluminum PCBs for years. We do not skimp on quality. An Aluminum Base PCB from us will easily help you control the heat that is generated by the devices you want it for, reduce costs in PCB dimensions and spare you from having to resort to bulky heatskins. In addition, the thin dielectric draws heat away from the circuit. This way, your Aluminum Base PCB allows you to –
Reduce thermal wear and tear on all components as well as make your devices more durable.
Lower operating temperature
Increase power output
Aluminum boards are widely used in LED and other lightings.
We use Ventek,Laird,EastPower,Polytronics,Boyu and GDM material to make aluminum PCBs of the highest quality!
Tell us when you need your Aluminum Base PCB. Our customers depend on us for on time delivery. We have been delivering PCB products for a variety of companies from Fortune 500 businesses to startups.
Quote today!